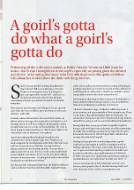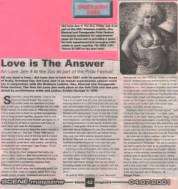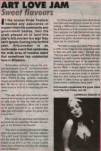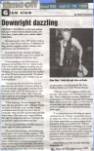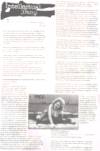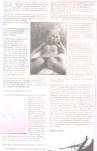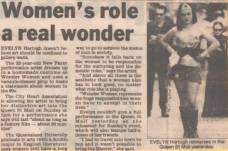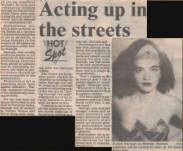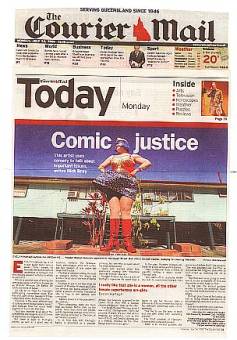 BIO SHEROES FANPAGE SHOWREELS INTERVIEWS FLYERS GIGS
REVIEWS SCRIPTS DOCUMENTATION ART PUBLICITY RESUME SURPRISE
(1994-2021)
2021
2021 13 January 2021 ASTRO ALL-STARS The Astrology And Herstory Of Wonder Woman And Sheroes With Empressev SUNSHINE STATE OF MIND EPISODE #11 YOUTUBE VIDEO
PART 1 is the astrology of Wonder Woman, Linda Carter, Gal Gadot, and director Patty Jenkins.
PART 2 is an interview with classic Aquarius, Academic/Scholar, writer and film & cultural critic, Wonder Woman memorabilia collector Evelyn Hartogh BA MA MA. Evelyn has a book in the works about Sheroes which we are all ready for. We discuss the history of of Wonder Woman, the evolution, the villains, the ancient Amazon inspiration, & who they really were!
2019
2019 July 8 Meet Evelyn, a new Frolic Festival volunteer
Evelyn is a recent arrival to Ballarat and we're so glad she chose Ballarat when deciding to escape Brisbane (though we understand it's been quite the adjustment temperature-wise!). Already jumping in to help out as a Frolic volunteer you may have met her during the Ballarat Heritage Weekend where she warmly welcomed people to the queer history exhibition and made sure they left with a Frolic Festival Save the Date flyer in their hand.
Get to know Evelyn a little bit more by reading her interview below!
Drag King Frolic Volunteer
Evelyn, Frolic Volunteer, dressed as a drag king
Preferred first name: Evelyn
Pronouns: She
How do you identify on the LGBTIQA+ spectrum? Queer
Describe yourself in 25 words or less:
Ailurophile, Philosopher, Academic, Drag King, Artist, Stand up Comic, Author, Human Rights Activist, Antifascist, Velocipede Enthusiast, Social Justice Supporter, & Shero (female hero) Plangonologist.
How did you become involved in Frolic?
A friend sent me a link to the website before I moved to Ballarat.
What attracted you to becoming involved?
It was a mix of the familiar & the new. I was a new resident & I was familiar with the tasks involved in an arts festival because in Brisbane I had been a queer feminist activist, cabaret producer, festival volunteer, artist, drag king, writer for the queer press, & a performance artist.
What do you love about Frolic?
I love watching a young festival grow & blossom over the years.
What do you hope for Frolic's future?
More people will become aware of the events & more people in the community will offer feedback & suggestions so the festival can fulfil the needs of the local community.
What are you looking forward to most at this year's festival?
Meeting local people, helping events run smoothly, being behind the scenes supporting the artists, performers, & organisers.
Pitch a fantasy event for Frolic in the future:
Pet Parade (this was always the highlight of the Brisbane LGBTIQA Pride Festival Fair Day) with prizes for best costumes, best hair, best tricks, etc. [editors note: great idea! We'll refer this to our festival working group to explore!]
Outside of Frolic, what are you most passionate about?
Returning to postgraduate study, & doing my PhD in Victoria.
Tell us about your relationship with Ballarat:
I moved to Ballarat at the very end of 2018 with my cat, bike, books, & female action figures. I plan to study & continue to publish, exhibit, & perform. But first I needed some solitude & privacy as I established my new home. Volunteering with the local queer festival is my compromise between returning to a public career & enjoying anonymity.
What do you love about Ballarat?
It is a sophisticated, cosmopolitan city, yet a quiet, & peaceful, country town. The people are kind, friendly, & helpful. The architecture is gorgeous. The art galleries are exciting. It's just an hour & ten minutes away from Melbourne, where I have many friends. My cat loves having his own backyard!
If you want to volunteer with Frolic Festival visit: https://frolicfestival.org/volunteer/
2013
2013 November 13 Davina & Ruth Interview Evelyn Hartogh about the upcoming Healthy Communities Fundraiser Art Show DYKES ON MIKES
2008
2008 July 1 ANNA HILTON Schlock, horror – video trash is community's treasure MX p.5.
"West End residents are banding together to save one of their own. Trash Video, an alternative film store, has recently introduced a subscription membership and is hosting a gala fundraiser to kick it off. The Carry On Trash Video Cabaret Benefit will be hosted by another West End icon, Evelyn Hartogh, in her popular Wonder Woman persona. "Keeping alive Trash Video's library is keeping alive our cultural history," Hartogh said. "The community has really pulled together, because the library we're keen to save contains films that are no longer in circulation and may otherwise be lost to the world." Trash Video is Australia's largest cult film store, specialising in the obscure – from B-grade horror to arthouse to world movies.
The benefit night will be a mix of comedy, magic, burlesque and poetry – an eclectic range not unlike the store. The benefit is on Friday from 7pm at the Ahimsa House, Horan St, West End." - ANNA HILTON 2008
2007
2007 Dec 5 GRAHAM REDFERN Fighting Personal Demons Interview TODAY Section THE COURIER MAIL p.47.
Even Superheroes get the blues, Evelyn Hartogh, aka Wonder Woman, tells Graham Redfern
For about 15 years Evelyn Hartogh has been pulling on the iconic bulletproof bracelets and telepathic tiara of her alter ego, the feminist superhero Wonder Woman.
With the strength of a locomotive and a magic truth inducing lasso, the Amazonian princess was the prefect fit for the performance artist's humanist ideals.
But behind the comedic performances and the bright red boots, Hartogh's affinity with Wonder Woman has taken an ironic twist.
In 2000 Hartogh, 35, from the inner city of Hill End, was diagnosed with depression, chronic fatigue syndrome and post-traumatic stress, caused by events in her childhood she prefers to keep private.
"Everyone has to put on a strong face to the world and everyone has their own problems,: she says.
"That's maybe why Wonder Woman is so appealing because we all feel the pressure to be more than we really are.
"I can get frustrated because there's more that I would like to achieve, but my body sometimes lets me down."
Hartogh was born in Perth and came to Brisbane in 1989 to take a degree in English literature and philosophy at University of Queensland.
She has also completed two masters degrees – one in women's studies and another in creative writing.
"When I started performing I had mania without realising it – people would ask me where I got all this energy from. Now I have to be a lot more disciplined and rest a lot. Sometimes the only thing I can do is rest," she says.
The fatigue leaves her with "chronic muscle pain and incredible exhaustion" which also exacerbates her depression.
"I had a lot of shame about it. People thought I was just being weak," she says. You get a lot of negativity about the diagnosis rather than encouragement.
"I'm fortunate because my friends are very supportive and I have found a really great psychiatrist, but I have to be very disciplined to make sure I don't burn out."
Hartogh has now added public attitudes to mental health into her routines, along with feminism, human rights and homophobia.
She also continues continues to add to her collection of Wonder Woman figurines and about 200 issues of the Wonder Woman comic book.
"She was embraced by the feminist movements in the 70s, and she represents an ideal that I embrace, and reading the comic books always cheers me up.
"I work more in the alternative performance sector but occassionally I'm at more public events." Hartogh says. "wearing the costume, people can immediately identify where I stand she is known as a humanist and for her compassion."
As well as Wonder Woman, Hartogh also takes on the personas of Barbie and the ancient goddess, Lillith.
Her next appearance will be as Wonder Woman to host Amnesty International Australia's open mike event, That Takes Ovaries, for the second time.
At the event, members of the public are invited to share stories of inspirational women or to share their experiences.
"Sometimes the women will reveal something which are quite private about themselves," Hartogh says.
"For some, it might be the first time they have ever told anyone – but the audience is always very encouraging.
It reminds us that we all have struggles." GRAHAM REDFERN 2007
2007
2007 June MELISSA GILES A goirl's [sic] gotta do what a goirl's [sic] gotta do LINK DISABILITY MAGAZINE Vol 16/2 p.2-3
Performing off the wall comic routines as Barbie, Wonder Woman or Lillith is not for sissies – but Evelyn Hartogh find it relaxing! It's especially surprising given the talented social critic, writer and performance artist lives with depression, She spoke to Melissa Giles about her work and how she deals with the grim times.
Some years ago people strolling along Brisbane's Queens Street Mall were startled to see Wonder Woman vacuuming the street. The Sisyphean task was impossible even for Wonder Woman – and that was the point performance artist Evelyn Hartogh was making: society's expectations of Women are absurdly unrealistic.
Her career as a performance artist began 15 years ago and since then, the 35 year old has presented shows at festivals, cabarets – and malls.
Comedy, satire, and irony, have been used for centuries to deliver serious messages about prejudice and injustice, and Hartogh draws on well-known figures from popular culture to undermine sexism, racism and homophobia. "My work is about trying to understand how we allow human rights to be violated on a day-to-day basis," she explains.
Apart from writing and performing, Hartogh has also completed two Masters degrees part-time. All of this was achieved despite her being diagnosed in 2000 with Depression and Post Traumatic Stress Disorder. Hartogh has been reluctant to discuss her disability publicly "because of the stigmas attached to it and a fear it will make people think I am not reliable," she admits. "However, I'm now tired of being ashamed of my depression – I'm doing my best to manage it and make a contribution to society.
Like many people with major depression, she finds her ability to work restricted. "I survive on the Disability Support Pension and earn a small amount from freelance writing, performing or teaching. I am often out of action for several months and have to wind things down, which makes it hard to re-establish contacts and get back in touch with editors and producers."
Performing is exhausting and demanding but Hartogh derives great satisfaction from making costumes, assuming different characters and keeping an audience entertained.
"I feel very relaxed on stage – it's like I'm a different person. I wear costumes and wigs so people will not recognize me. There is a freedom with performing that I don't feel normally, " she commented. "Being on stage is the only place when my mind is still and the words just roll out once I'm in front of an audience."
Hartogh finds that seeing a psychiatrist regularly, cognitive therapy, and anti-depressant medication, as well as maintaining a healthy diet and doing yoga to help her cope. She also goes for leisurely rides on her 1970s Dragstar bike. And she takes catnaps when she is fatigued.
Dealing with people who consider depression a sign of weakness or who suggest it could be overcome merely by making the decision to be happy, is extremely frustrating she says. "A person with a broken leg would never be told to just decide it is not broken, nor would someone with diabetes be told to just get over it [but] there is a persistent myth that [mental illness] is not real because 'it's all in your head'." MELISSA GILES 2007
2006
2006 July 24 NICK BRAY Comic Justice TODAY SECTION COURIER MAIL p.33.
Evelyn Hartogh has a lot to say about many serious issues, from racism to homophobia and all sorts of oppression in between, but she chooses unusual vehicles in which to express it.
Which is another way of saying she spends an awful lot of time dressed up as Wonder Woman. Or Barbie. Or Lillith, the bride of Satan.
All will be on stage for Hartogh's forthcoming one-woman show, Kick Kiss Kill, part of the inaugural Fringe component of the Brisbane Festival.
"Comedy is the most effective way of talking about social justice issues," says Hartogh from her secret headquaters in innner city Hill End.
"And also humour is about the unexpected, the illogical, and all forms of oppression are illogical, too."
But there is logic to Hartogh's actions, as well as a great deal of academic research. The Brisbane-based performance artist and author has two masters of arts under her magic belt buckle.
The first in creative writing, the next in women's studies, for which she wrote a thesis about the role of Barbie in society.
So when it is put to her that while Wonder Woman and Lillith are obvious, but Barbie appears to be a rather passive character, Hartogh is able to leap to her defence with conviction.
"Barbie's power in her popularity, " she explains.
"She's ubiquitous, there are more than six billion Barbie dolls on the planet, more than there are people, and its likely that one day in the future they will be perceived as the idols of Western society."
So in Kick Kiss Kill, Hartogh's Barbie is presented as a popular princess, butone who is naïve about the ways of the world.
"She's very worried about everyone copying her, bleaching their hair blonde," she says.
Wonder Woman who has been part of Hartogh's repetoire for more than a decade. She famously appeared in the Queen Street Mall with a vacuum cleaner, pledging to "clean up the city".
I have loved Wonder Woman since I was a child," Hartogh says. "She's the princess of peace. It's cool that all her weapons are defensive, such as her lasso as truth, and I really like that she is a woman, whereas all the other female superheroes are girls.
In the play Wonder Woman embarks on a tour of the world's leaders.
"She's a diplomat from a world of equality visiting a man's world," Hartogh says.
"She starts off in Australia where she asks to meet John Howard. He's happy to see her because she's a princess and he's a monarchist, but he has some difficulty answering some of her questions.
"She has to get the lasso of truth and she gets some very disturbing answers from him".
The third member of Hartogh's trio is less well-known.
"Lillith is an ancient goddess, she was around before God," she explains.
"She was absorbed and rewritten as the patriarchal religons took over, so God ended up marrying her to Adam.
"But that was never going to work, was it, so she is replaced by Eve and she moves in with Satan in Hell."
In the play, the ancient goddess decides to leave the mortal realm and become more involved in human affairs.
Hartogh plays them all for laughs, as well as doing wicked impressions of peripheral characters such as John Howard.
And she makes her own costumes.
She truly is a wonder woman. NICK BRAY 2006
2006
2006 July 1-2 ANDREW FRASER The Face Evelyn Hartogh performer REVIEW SECTION PROFILE WEEKEND AUSTRALIAN p.3.
ANDREW FRASER meets EVELYN HARTOGH Performer [and Writer]
Wonder Woman greets met at the door of her inner-city flat and apologises for the mess, "It's all Princess Leia's fault," she says cheerfully. "I'm always picking up after her." [No I didn't say that at all, I said I had just been playing with my cat in the garden]
Evelyn Hartogh will take to the stage as Wonder Woman as part of her one-woman show at this month's Brisbane Festival but her enthusiasm for the comic strip characters goes well beyond the professional.
Her flat at Brisbane's West End, shared with Princess Leia, her cat, not only has a poster of Lynda Carter as Wonder Woman in the 1970s television series but also the first Wonder Woman costume that Hartogh made in 1991 for an Halloween Adrenalin Dance Party.
"I have always loved Wonder Woman," she says, "I've always been interested in comics, and she has a far more complex character than all the other superheroes, who are kind of regular people who go to the gym a lot.
"I like how all her weapons are defensive rather than offensive like the bracelet and the lasso of truth. Who wouldn't want a lasso of truth, It's cool.
"She does take off her tiara and use it as a boomerang and that's cool, too. I mean what's not to love about Wonder Woman?"
Hartogh, who is originally from Mount Isa, [no actually I just went to high school in Mount Isa, I have lived in more than ten towns in Australia and New Zealand] has worked on the Brisbane cabaret and events circuit for about a decade, since graduating from the University of Queensland [I did my undergrad at UQ, graduating in 1991, and then went on to do two Masters Degrees, the second at UQ was completed in 2002].
She is still amazed she can pursue a career as a performer and writer in Brisbane, and says it's sign of how much the city has changed.
"Since I started performing, Brisbane has triple in size and the arts scene has exploded. There's so many new people, it's actually a little overwhelming at times."
In many ways the Brisbane Festival reflects these changes, particularly in comparison with the Bjelke-Peterson era, when many artists left town. The festival has only been running since 1996. this year it has a new artisitic director, Lydon Terracini and a marked emphasis on local involvement, with the addition of a fringe festival for the first time.
Festival goers will not only see big national names such as Bell Shakespeare and international acts such as Ladysmith Black Mambazo, the South African group that sang with Paul Simon on Graceland, but also local artists such as Hartogh, Ben Eltham, Sally McKenzie and musicians such as Nick Stewart from the band George. Hartogh has appeared intermittently as Wonder Woman during the past decade.
She once appeared in costume wielding a vacuum cleaner in the middle of Brisbane, "cleaning up the city", as she puts it in a deep voice-over tone.
Her show at the festival will include not only Wonder Woman but Barbie and Lillith. Barbie is, of course, the celebrated doll of the same name, who in Hartogh's hands wants to be taken seriously as a mature woman.
Hartogh admits that Lillith is less well known. According to Jewish folklore, she was the first wife of Adam, but was banished from the Garden of Eden when she refused to make herself subservient to Adam, specifically during sex.
In Hartogh's show, Lillith wants to leave the immortal realm and become more involved in human affairs.
"Barbie always gets a lot more laughs, she's a bit of a bimbo who realises she's spent her whole life being thin, white, straight and famous, all with really big hair," she says.
"You can always get a lot of laughs pointing out how painfully spoilt she is," she says, adopted a high pitched squeal: "Ohh look, I've only been aroudn since 1959 and already I'm really popular, I'm kind of like you know a sorta goddess'."
Hartogh's flat hosts a large collection of comic-book figurines; she began collecting in Mount Isa but the only one figurine has survived from her girlhood: Princess Leia of Star Wars fame.
There wasn't enough room in my suitcase for the others," she explains. "It's all those warrior princess types that I've always been fascinated by." And with that she looks over to the couch wher the feline Princess Leia stretches out beside her collectable namesake. ANDREW FRASER 2006
2001
2001 July 4 BRIDGET HAYES Love is the Answer SCENE MAGAZINE p.42.
Art Love Jam 4 at the Zoo as part of Pride Festival.
All you need is love. Art Love Jam is back for 2001 with its particular brand of fruity, frivolous fun. Art Love Jam is an annual experimental cabaret event run in conjunction with the Brisbane Lesbian, Gay, Bisexual and Transgender Pride Festival. The first Art Love Jam took place in the Hub Café and was produced by performance artist and author, Evelyn Hartogh in 1998.
Since then using the theme 'Love is the common denominator' the event has flourished under the direction of Evelyn and James Lees, an event co-ordinator for the 1999 Pride Festival. As Evelyn puts it, "With that theme, it is an event that is there to combat homophobia and to bring people together, because love is one thing we all share and every human can agree on. It is the thing we all have in common and want for each other and want for themselves."
When James came on board the event moved to its current venue – The Zoo. "Since 1999 we've been having it every year at the Zoo and it is great because it is a much bigger space. We can incorporate acrobats, small films, little booths, something unusual and new every year," says Evelyn, "So of course it has been larger."
The daring duo then produced the highly successful Glam Slam in 1999 and continued Art Love Jam in 2000, receiving support from the Brisbane City Council and a wonderful response from Brisbane's artistic community.
Now in its fourth year, the multimedia event celebrates a wide range of creative talent from drag artists, poets, singers, musicians and performers coming together in the spirit of all things love.
There is no doubt that Art Love Jam provides an amazing platform for LGBT artists but that isn't the only commendable things about it. This event has a continuing commitment to mixing experimental performers with newcomers. "I sort of had that back in first one, but now I've got more time, more space, more exposure. Last year we formalised that link by having everytime in a star search, and a dance competition. It was great. One of out success stories was with Venus Goddess of Love. She entered our competition last year, had only just started doing drag, and now she's playing regularly around Brisbane. She told me how it really boosted her confidence in performing in Art Love Jam last year, and this year I decided to formally book her."
Listening to the enthusiasm with which she talks about it, it is obvious that this is one of the most important parts of the event according to Evelyn. "I am really happy with the way this event has become well known enough that we can attract emerging people and they get to network with the performance community and get further work out of it."
As well as Venus Goddess of Love, the event features hip hop stars Vario Air, Flaunt Acrobatics, spoken word/ soundscape performance by Silver Circus, a debut performance by 17 year old singer Stephanie Lim, new movement/spoken word piece by Angel Kosch, poetry by Dorje Norbu, solo songs by Jami, performance poetry by The Barefoot Deva, modern indie mixed with Macedonian traditional music by the Golden Circles, Dj Brettski, and MC Gai Lemon who Evelyn calls 'one of the wise women, and she's bloody hilarious!".
And lastly there is Evelyn Hartogh herself. "Yeah, I'm Doris (Gay) Day," she says. "I've been really attracted to her lately. She's really happy, compassionate soul that sees the beauty in everything. When I started performing in the early 90s everything was sort of satiric, quite angry. Art Love Jam has seen a shift in me; it's about promoting happiness and joy. So I do a beautiful song by Doris Day.
Art Love Jam is not an ordinary night for performer and audience, which makes it a bright spot on the entertainment landscape. "We say to performers that tonight's the night to do something that you are really afraid of, or maybe you thought was too daring and strange, something you've been holding back or censoring in your work", states Evelyn. "Because, we can guarantee that the audience is really warm and responsive and comes to it with a very open heart. They are ready to experience the kind of performance that they won't generally and regularly see in Brisbane. " BRIDGET HAYES 2001
2000
2000 July 26 LAWRENCE ENGLISH Art Love Jam: Sweet Flavours TIME OFF p.38.
If the annual Pride Festival needed any assurance of support from the community and government bodies, then the grant passed on to fund this year's Art Love Jam is a sign they can't ignore. Coming into it's third year, Art Love Jam is a multimedia event that celebrates the wide array of creative talent that sometimes lies undetected here in Brisbane.
"ArtLoveJam celebrates love as the common denominator of us all," coordinator Evelyn Hartogh explains. "It's a mixture of people from all sexualites performing together on one night. There'll be drag, acrobats, musicians, singers and performance artists performance artists, perofrming this year. We like to call it a multimedia cabaret show; ther'es a little bit of something for everyone.
This year we've got free lollies for everyone and we're hoping to get everyone pumped up with sugar so they can take part in the 'star search' competition. We've had a whole lot of prizes donated to us, so anyone who takes part will receive a prize. It's going to be a lot of fun."
What's made this particular ArtLoveJam so enjoyable for its organisers has been the support of the Brisbane City Council.
"This year's so exciting because we have been given this grant by the BCC," Hartogh explains. "It's the BCC Local Cultural and Festival Grant and its made all the differnce to us. 4ZZZ helped us out with it as well. I think it really shows that community attitudes are changing here in Brisbane."
If nothing else, this grant does demonstrate that Pride and everything it stands for is tryly making a difference in Queensland. Projects like ArtLoveJam and the countless other events that constitute the Pride Festival, not only bring a sense of community to Brisbane, but also ensure that public education and an open dialogue can be maintained.
"You have to realise that when Pride started in 1990, it was illegal for two consenting males to have sex with each other," Hartogh says. "that law wasn't repealed until 1992. the Pride Festival has really become legitimate and represents a significant part of the population. It's made a huge difference to the whole community. When it helped repeal the laws, the main arguments were that Brisbane was ready. As a community we were ready to acknowledge this. Now , having the support of the BCC, it's kind of taken things up again and really shows there's a difference being made." LAWRENCE ENGLISH 2000
1999
1999 Sept 8 MATT CONNORS Downright Dazzling TIME OFF p.26.
PREPARE YOURSELF as the team behind this year's Pride Festival cabaret event Art Love Jam, is back with a new vehicle called Glam Slam presented as part of the APT3 Artist's Club at the Zoo. Glam Slam is billed as a "whirlwind of drag, acrobats, jugglers, music, comedy, beats, performances and installation art".
Presented as part of the APT Artist's Club at The Zoo, Glam Slam looks set to eclipse the fun, frivolity and glitter of Art Love Jam.
"I was working as one of the event co-ordinators for the Pride Festival," James recalls. "One of the events I helped co-ordinate was Art Love Jam, which Evelyn had produced for the '98 festival. It went really well [this year]. I think it was one of the highlights.
"I finished with the festival in July but then with the Asia Pacific Triennial coming up, we were basically approached by Michael from Fireworks Gallery and The Zoo to pur on a similar event for the APT Artist's Club. They basically wanted an event along the lines of Art Love Jam, with that kind of feel."
"It was flattering," Evelyn continues, "because The Zoo apparently said to Michael, 'evelyn and James will be able to get together a really professional show for you, they know how to work it all'. That was really good to hear back from a venue. They were really happy with how that night had progressed and had confidence we could do it again and improve on that."
The pair said Glam Slam will offer punters a slicker night of artistic endeavours.
"We found the performers and Michael suggested quite a few to us," Evelyn explains. "this is far more purely professional people performing – quite seasoned performers. Art Love Jam had a combination of well known people and people performing for the first time. This will be very slick because all these people have been in shows. People like Pope Alice – he'll be making an appearance – and drag queens like Troy Anthony Baylis and Candy Wonder Woman.
"The we've got the juggler and plate spinner, Dave the Libran, who had been in Art Love Jam. There's some more acrobats, Spellbound, performance poet Dallas Angguish, The Swingset again, and so much more. Again it's that sense of an event that's got music, a very visual component to it, installations as well, and the kissing booth again.
"I've always been into this thing of what is connotated as art. It doesn't necessarily have to sit within four white walls and be a select invitation where you supposedly need a degree to understand it. This tries to destroy the artificial boundaries by being both something that anyone can enjoy but at the same time it's presented by people with sophistication and really strong backgrounds in what's happening right now in the performing arts and how all those boundaries are being completely blurred." MATT CONNORS 1999
1999
1999 July 7 MATT CONNORS Love is TIME OFF p.25.
As the Pride Festival continues to seduce Brisbane during its ten year anniversary, one of last year's bright lights is back for another delicious serving. Art Love Jam was a much talked about component of the Pride last year, and this year promises even more fruity fun.
As Art Love Jam producer Evelyn Hartogh explains, last year's cabaret format of singers, spoken word artists, poets and musicians has been expanded to include jugglers, acrobats and even a roller disco. It's a complete multi-media love event.
"I started it up and coined the title last year and did it at The Hub," Evelyn recalls. "Last year I took on an organisational goal and it did better than I'd originally anticipated. I only made up like 80 programs thinking that was being ultra positive and we had about 120/140 people come through the door.
"I was really thrilled when Pride approached me at the beginning of the year and offered me The Zoo as a space. That meant a much larger venue and a longer time-frame for the event, which meant I could get a lot more performers in. Because the space is logistically bigger, I could bring in things like physical performers – the circus acts, the jugglers, the 70s roller disco – as well as spoken word performers and the singers. Originally the first one was cabaret with DJs in the background. This is really like a showcase.
"It joins together the very cutting edge, avant-garde arts community that's just been thriving in Brisbane in the last decade and incredibly talented queer performers. These people have very similar goals and if they can join together."
"It's a jam, as well," Art Love Jam MC Dougall interjects. "It's very spontaneous. Not many of these people have met each other and when everyone came together it was really exciting that all these people had come as well who were really creative and interested in what you were doing."
As Evelyn stresses, Art Love Jam is about love being the common denominator.
"We want it to be about positivity. Often I'd write satire about homophobia but for this event I thought 'Well what's the one thing that absolutely no-one would be against?'. That is, of course, love. Everyone wants to be loved, needs to be loved, hopefully everyone will get into some kind of loving relationship at some time. I thought that was the best way to approach people to show them that bigotry and prejudice are stupid. Relationships are about love and people shouldn't be victimised for who they fall in love with." MATT CONNORS 1999
1998
1998 March MARGARET SMITHHURST Intellectual Drag SEMPER.
Last week I spent an afternoon with Evelyn Hartogh, an academic performance artist who falls squarely in drag queen territory because she plays with gender roles. One of the rare academics who can actually put that on a CV and explain it away in public.
Thing is, she actually is a she, and not one you'd invite to drinks without first putting on yoru glitteriest thinking cap and undies - there is a healthy mix of brains and left-field dress sense in this girl, who has been in the Brisbane fringe media spotlight since her first performances in 1992.
With degrees in Women's Studies, Education, English Lit (at UQ) and an in-process Creative Writing Masters, Evelyn hasn't spent all that time designing herself only to drag on over a gratuitous Abba remix or persistent referral to the guy in the front row's hairstyle. Her scripts where the impromptu is secondary but used as vinegar on the tongue lashes, are written with the sort of intent that requires footnotes. But it's good to see someone applying the theories. This is the sort of academic work you won't find advertised in The Weekend Australian.
One of the perks of the job is the glamour requirement and Evelyn goes to a lot of troubel to sew all her frocks herself, possibly because most tailors baulk at the sight of bubble wrap. And because this is a serious version of the artform that is Drag, she even has a patron who financially supports her art. Very Renaissance Italy.
Her latest book, quietly titled 'BUY' and selling at Red Books in the Valley, features extracts and scripts from her performances, exaggerated character performances that take stereotypes from the iconography of popular culture – like Barbie, Wonder Woman and Baby Doll. There's a stereotype for every night of the week.
But when I talked to her, I wanted to find out more than just the next gig date.
I wanted to get serious and attempt 'controversial'.
EVELYN: All of my scripts are basically heavily researched – mythology, iconography, focusing on issues like how women are commodified as fetishised objects, femininity as a reflection of masculine desire, looking at the notion that a woman's body is something that must be worked on, must be created [that is] it doesn't re-exist – which is somewhat like De Beauvoir's notion that one becomes a woman. I also look at the notion of the male gaze – for that I have a script where I use the audience for objectifying women.
When I do cabaret shows, I'll start off in a suit and do a script like The Compulsory Heterosexuality Supermarket and I'll have layers and layers of costumes and change wigs. Or I'll do a script that's mainly about rape called Listen don't Look and work it so I'll wear my Wonder Woman costume for that, and its always worked, the audience always falls for it – they all start wolf whistling and 'Hey Babying' when I strip down to the [Wonder Woman] costume.
I always perform by myself. I started at Isn't Studios and the most recent one was at the Capitol.
In the last couple of years I've started getting more gigs that are literary orientated. I cross a lot of genres, but firstly I'm a performance artist. I sometimes get called a poet and I hate that as my literary stuff is visually based as well. I cross into art, literature and cabaret and the burlesque comedienne.
M: Well that is what art has become, content only to draw from many different areas. You perform as a female drag queen don't you?
E: Exactly. That is what I have on my programme mainfesto – that femininity is a big drag.
M: There are strong connotations of John Berger's idea of women objectifying themselves,not able to directly express their pure passions, because of an acutely percieved existence of two women within the one. The one that sees and the one that is seen, meaning a psychological obstacle between the action and the acting. Men on the other hand, communicate directly through the action – being angry rather than expressing anger as such. Women have the burden of awareness of the expression of the point, thus distracting the action from its 'purity' and introducing the potential for drama. In your repertoire you seem to use extreme examples of the female object.
E: But they also play men as well and at the same time. Like in the Barbie Behaving Badly script it finishes with me tearing off my skirt with the line, "I've found the inner slut" and I have a man's PVC g-string which is lumpy. I often finish the show with that and people think I must really be a guy. Of course to make it even more blurred, I have fake breasts on, I do other things in the suit and there's a picture of me in a stetson. In 1994 that picture was on the cover of the Queer Anthology and all these people were ringing up the editor asking for the number of the cute boy on the cover.
M: I suppose your approach would incorporate the way academia looks at sexuality?
E: There are three parts to that – there's biological sex, gender identity and gender performance. There's a really sick medical condition called 'gender dis-function' where someone's biological condition doesn't fit their gender performance, it's somehow seen as unnatural. All that sort of rubbish. Where even though they are quite separate ideas in themselves there's the notion that 'naturally' they're supposed to coalesce into one. All women are supposed to be feminine and all men masculine. It's very problematic.
M: What about acceptance wise? I'm 22 and not unused to the Valley scene so this sort of thing doesn't shock me, I presume to presume you have a message?
E: Well that's it. When I do queer performances it isn't as bad because that kind of community needs the solidarity and strength that comes from the message.
But for instance, for the last show I did at the Capital I didn't do a mail-out or big publicity so there was this straight-ish West End crowd, alternative but not really out there.
And I did The Compulsory Heterosexuality Supermarket which is about the commodification of heterosexuality, but specifically directed at the his and hers products on the market and that notion that often the very same product will be promoted in a very different way for each gender.
M: So you are concerned with the psychological aspect, a more psycho-philosophical approach?
E: and politics. In answering to the preaching to the converted thing, when I was at the Capital gig, this guy who'd seen me perform in the queer context came up and told me that I really shouldn't perform this sort of thing for a straight crowd as it goes down much better with a queer crowd. What rubbish! I've been heckled and I have really shocked and spun out audiences. I mean there'll be sometimes when they'll love it but some people will be so taken aback its not funny. People who expected just to be purely entertained rather than to be rattled and questioned. Performance Art started off in the Futurist movement around the turn of the century with a guy called Marinetti – an amazing dude who wrote this essay called 'The Pleasure of Being Booed', and he said that, and I'm going to paraphrase this, he said that applause indicates a well-digested meal. However, if you are booed and have shaken up people, if you're going to be avant-garde – and the literal translation from the French is to advance the boundaries, then you're pushing at taboos and what people hold very dear, so they're going to be shocked and they're going to be taken aback. But that could also be an initial reaction because I've often had people come up to me a week later and say that when I did it they didn't know what was going on but kept thinking about it and wondering and so on. And they've comeback to me with all these amazing interpretations- which is just great because that's what I like, not only having people who think they know exactly what I meant – a ridiculous idea – but instead getting 20 different interpretations.
M: That's exactly what what Yasumasa Marimura siad in an interview in Art Asia Pacific. He's the Japanese artist who places photographs of himself in the place of well known and seen icons of whatever era. You probably saw the Asia Pacific Trieniale 'Parable of the Blind' interpretation of his, from his High Art stage, where he put himself into Brueghal's painting via clever computer imaging and altered the context to fit a Japanese consumer family of the 1980s, each falling blindly into a ditch. He's done that with Marilyn Monroe, you might remember that picture used for the Sydney Biennale I think, he does it with Jodie Foster. We used one of his for the last edition of Semper, unattributed. We're a bit slack about that sort of thing. Anyway he said that about his work, that he'd much rather hear an out-there interpretation, one that suprises him, rather than forward his own and end the discussion.
E: It's about being a trigger mechanism for people to question things they've previously just walked around and made assumptions about, making a solid truth – and I want to shake that notion of the solid truth, to say that no, that is not the way it is, there are actually a million possibilities.
M: Well this is the the psychology of it. You are dealing with the response and a response's variety is proportionate to the viewers, however many and whoever. In a sense you're the control, the concept that is there to flipped over and around by anyone else but you.
E: At the heart, it's cultural critique and to do that … oh how to put this? Well. Political dissidents were valid in the 1960s, it [protest marches] worked then it was radical, it was new, and a lot of people got involved. Now it has lost all its meaning – it doesn't work. Take the last rally I went to, the One Nation one – I was just sickened by it, they had an enclosed area for the protesters. It was mainly fo the secret service to upkeep records on political activists – 'a friendly fascism' sanctioned protest, completely meaningless and useless. Whereas the drag queen Pull Your Pants Down who did a send up of Pauline [Hanson leader of One Nation], that was much more effective [as a protest].
M: It's that Satire things again. It really is the most effective and meaningful put down of a silly idea. That's where it's at – an intelligent dismissal of something by putting it in an extreme form and makes people sit up and realise just how ridiculous the idea was – and thus embarassed to be taken in by it.
E: I'll do a set and start it off with humour, so as the audience laughs they start to relax and then the politics, which are quite radical, shock them at the same time as amuse them. It is a much more receptive atmosphere to work in. Cultural production seems a lot more effective than any rally because people remember it – because of the enjoyment.
M: Mmmm. Never having been to one, due to common sense or laziness I'm sure, rallies do seem a bit extreme these days.
E: No, it's more that rallies are a form of conservative extremism, there's already an assume d idea of what a left-wing rally is and that's not going to change. I'm not decrying rallies. They are really good for the people in the left-wing so that they can remember that there are people who support what they believe in, so that they can have a sense of community, of strength and solidarity but as far as actually effecting change, I don't think they are particularly good. I mean, right on – knock yourself out and have a rally, have a good time. But just don't think that it is going to be effective change because it just isn't.
But take Paris – when they were going to bring in up-front fees, all the students and all the academics marched so that was effective and they didn't get the up-front fees, in Australia there was just s small group of the usual. It's a social activity far more than a political action.
(I flick through her new book for question stimulus and stop on Barbie. Barbie's a good one to take off. Everyone's doing it.)
E: I did my thesis on Barbie last year – the Fetish Commodity and the Merchandising of Femininity in childhood: a Performer's Perspective'. I researched childhood – the myth. I looked at play and femininity in performance and then other cultural practices that show the commodification of women, like child models. I didn't look into pornography in depth because that seemed too obvious. 'Pornographcy' the word, changes with cultural contexts. The word 'pornia' is Greek and there are five words for the different types of love and 'pornia' just means sexual love, so pornography just means depictions of sexual love. But in this cultural context 'pornagraphy' tends to mean depictions of naked women more than anything else. And it tends to be seen as derogatory to women, whereas 'erotica' is more lovely and nice. A lot of the time because of my work where I have images of me wearing reasonably scanty outfits, people think of me as quite dirty.
M: So tell me, what is the Performance Art story?
E: Well the Western beginning was around the turn of the century with the Futurist movement and then around 1930's you've got a big surge [ in Dada], and then in England with Gilbert and George and in America with Carol Schneeman in the Fluxus movement. They are some of the strongest points of it. But essentially performance art was a reaction against the commodification of art objects, objects that had become exclusive and expensive pieces. It was about art that only existed in the moment, the arts being the art object – like a subject-object displacement. But the thing is that in indigenous cultures, performance art is an ancient thing. In the West, it was a 20th Century art phenomenon that refuses to be categorised.
M: Oddly enough it has been categorised in the end – as performance art.
E: But then there are those who categorise performance art itself. My work has visual and installation bases, personas and shifting, audience participation and so on. But my work is mainly speaking which is why they call me a poet and I hate that because its prose. So those people are then like, of well, the only real performance art she did was early on when the only stuff I did were actions with only a few words.
So there are fools out there who totally miss the point of a cross genre multimedia art form and if you slip too far out of their idea, then you're not performance art, and I'm afraid that's crap.
M: It all comes down to relative 'pluralism' doesn't it? That's a good excuse for a term. I guess punching through the boundaries of performance art means incorporating yet another medium. If you were going to ask yourself how to make your acts even more avant -garde and revolutionary, that would be the place to start.
E: Well this is it, that's the problem today. Any artist who wants to push the boundaries as such has to have an awareness of what they're pushing. But to care too much about the audience. Any artist who is worth their salt will realise that any art they do is is basically themselves. And if they always remember that and do it for that reason, then they will come up with a much more interesting product, one that is more avant-garde.
Who cares about the audience? The actual art product itself is the most important thing.
By putting yourself in the public realm you become a commoddity. We're in a capitalist system. Last year I had these boys, 'fans', who said that they'd been in love with me since 1994 when I pushed a vacuum cleaner down Queen St Mall dressed as Wonder Woman. Most people realise that I'm an academic and intelligent but then you get the dufus boys who I'm actually really amused by, who reckon that "she's a real goer cause she wears those scanty outfits and gets her tits out." So I let boys like these try to crack onto me and it'd like – you fool! I'm sorry, if I date anyone then they have to be pretty damm intellectual I'm afraid. I'd be like (breaks into snap monologue with a deep and suitably scary voice) – what do you mean you haven't read Luce Irigaray? I'm sorry I'm not sleeping with you if you don't understand Cixous' theory of a woman's sexual organs being her entire body. Well! Obviously you're not going to be a good shag buddy, so see you later. What do you mean you know penis-in-vagina is sex? Look excuse me but that's only been thought of as sex since the 18th Century I'm afraid young man. That's the pure capitalist notion of production where the only product is sex and everything else is foreplay. Well I'm sorry but you're wrong. Everything's sex mate, everything. MARGARET SMITHHURST 1998
1997
1997 Nov 3 META FINNAMORE Eve Hel Performance Artist UTOPIA p.13.
Eve Hel is a well known figure in the Brisbane arts scene. With her new shows "Baby Doll" and "Barbie Behaving Badly" she slices through the dominant paradigm with a rapier-like wit and an array of intriguing personae, Eve Hel gleefully satirises contemporary constructs of femininity. I spoke to Ms. Hel about her work, and the concept of synchronicity of work and life.
M: Does 'performance artist' suit you as a descriptor?
E: Well I do stuff in different spaces: at writer's festivals and at Art Galleries – I kind of don't fit into either. I'm an orator, but also a visual performer: it's 'creative spectacle'.
Some see me as a sculptor as well. There is s link between sculpture and performance art – in terms of costumes – they're 'living sculptures'. The stuff I do is script-based, but the characters are also based in costume – heavy disguises. They're like interchangable scupltures. My work draws on the post-punk art provera, (poverty art) ideas: found object sort of stuff.
M: What are some of the underlying concepts of your performances?
E: Art as art product, the artist as commodity – performance art as anti-commodification but also the artist as the embodiement of commodity. You're producing an art product and you are the product – even though I create a distance between the self and the object, kind of creating a subject/object disruption. In a capitalist society all humans are consumers and commodities. The 'selling self'. The 'great male artist tradition'.
As a female artist there are assumptions about my morality because I deal with sexual politics. Because of my gender this can be seen as a sort of narcissism – because the female is a commodity and is only viewed through masculine desire. Men painting female nudes is seen as OK, but a woman who uses the sexualised body is seen as narcissistic. I can only be read as a feminine body; the desired object. I play with this whole thing: the 'defiant object' (Carolee Schneemann called herself the 'cunt mascot' of the Fluxus [1960s-70s New York based art movement].
M: What is is that drives your work?
E: Seeing femininity as a commodity and satirising it.
M: What sort of responses do you get from audiences?
E: In general I get really good responses. People come up to me and say things like ' yeah I really identified with that'. People come up with a myriad of interpretations.
Because my stuff is so costume-orientated, and I do both male and female personae, sometimes I get mistaken for a Drag Queen. I have also been abused by men calling me a whore/slut etc. I remember one comment I got was that I 'have a lot of unresolved anger towards men'. I said, "well I'm one in fout" [referring to the statistics of women abused as children]. Of course I'm angry with men! They run the world and there are only small concessions made to women.
M: How is your work funded? Do you go for grants?
I'm really slack with that! I like to kind of self-fund. I access a lot of free or really cheap resources at the moment, but I guess I'm starting to look into "playing the game". I basically get money from gigs and selling the book. It's difficult – Arts Qld likes to look at me as a 'poet' , but I don't really fit [entirely] into that. There's more funding coming up for inter-disciplinary work.
It's more like art/life praxis – I couldn't not do it. I'll do other things to get money. I'll teach , model, whatever. But this is my 'life work'.
M: What's in your tool box?
E: I keep all my handbills, originals of articles [I have] published, my press kit and clippings, slides stills, and I'm building up video footage. I'm getting a website together. I tend to use women artists as photographers etc.
M: Can you describe the feminism of your work?
I'm anti-essentialist with femininity. It's a construction, a disguise. It's performed and interpreted. A constant imitation. The costume in a way is looking at how gender is performed. I suppose my work deals also with transgressive femininity – being a viewed speaking object (the subject/object disruption again). It's about using female iconography, looking at how women's bodies are used against them, how they are used to trivialise women. That whole 'siren' thing: women blamed for men's lack of self control.
M: Did you actively make a choice to 'be a performance artist'?
E: I kind of fell into it. I did some shows with Christine Ploetz for Isn't Studios, and then she asked me to do a solo. I really enjoyed it I kept writing and performing at different venues. But I've recently reassesed my childhood and I basically grew up in a theatre. My brother was lighting technician and my mother was secretary of the Mount Isa Civic Centre, and I was a dancer as a child. All the ingredients are there.
M: Does the starving artist syndrome affect you?
E: I'm so poor it's not funny. There are so many sacrifices. I have no support from my family – they think I'm a prostitute! I wish I could do sex work – its [probably] better money than performance art!
I mean it comes in cycles. I have poverty stretches then quite a bit of cash will come in. You have to put in the long haul. There's no immediate cash gratification.
I've been performing since 1992, but it wasn't until 1995/1996 did I start getting a couple of hundred dollars for a show, not just $50 or $70. They [paid gigs] are few and far between. In some ways that is why I did the book. I walk around with it, work crowds! In my performance art I'm producing a product, which I keep developing. There's not that clarity of being paid over and over for what you do with book sales and repeated performing.
There are fellowships and residencies. There's money in it in the long run. I'm working on establishing a personality cult that would Marx and Mao pale by comparison.
Eve Hel is currently finishing off her Masters; Barbie: Fetish Commodity the Merchandising of Feminity and Childhood, a performer's perspective at Griffith and continues flogging her book "Sold Out" at every available opportunity. META FINNAMORE 1997
1996
1996 Sept 22 NICOLA ROBINSON Plastic Women and Concrete Responses SUNDAY MAIL p.92.
Sold Out is selling out.
It is the third edition of the book by cutting-edge Brisbane performance artist Evelyn Hartogh.
Everyone has heard of Wonder Woman and Barbie. Evelyn Hartogh dresses up as these characters in real life and uses satire as a way of making feminism, that dirty word, consumable.
Sold Out is a collection of scripts and photographs of [her] performances since 1992.
"People don't realise all the photos are of me and are saying" 'Oh you're Barbie, I mixed you up with the person who did Wonder Woman [I actually do both and more besides]'," Hartogh said.
"They are selling out. I have to borrow money from a friend to print more."
Performance art tends to be layered with thick, cultural messages but, politics aside, it is all about entertainment.
"To make feminism entertaining and acessible, which is exactly it, " Hartogh explained. "Something that people can enjoy rather than be afraid of. That is why I use a lot of humour.
"Feminism is a dirty word. That is because of fear of change and generational shifts because women do a have a lot more access to society than their mothers did. The relevance of feminism is lost on a lot of people."
"A lot of the time I use satire and caricatures of models of femininity."
Hecklers? Yes of course she gets them.
"Well of course when you get that kind of reaction, a harsh reaction, what I've done is roll with hecklers and embarrass them in front of the audience but times when there's been an extreme amount of reaction, I end up being quite fascinated by that and it pushes my point home."
"It depends if I do a few different pieces in a certain order; pieces that may shock or embarrass may make them laugh if I get them into my mindset."
"That is something I have learnt, how to place certain pieces so that they will listen and respond rather than react.
"I want people to think and question what they have accepted as truths."
The performance artist has certainly made her mark in Brisbane with her satirical style, Barbie and Wonder Woman, or any of her other characters are well worth a look.
"Well I've taken characters that already exists, like Wonder Woman, and Barbie and Lillith, who is the first wife of Adam, she is in the Jewish texts, and then I've invented characters like Tampon Woman, Cyber Which?, and the Drag King. There are more: The Preacher, The Corsetiere and the Prose-titute [sic]."
Hartogh has a strong list of performing spaces. "Galleries, nightclubs, dance parties, cabarets, conferences and public spaces like the Queen Street Mall and Valley Mall, and theatres like La Boite."
But time is running out for those who have so far missed Hartogh in performance mode. She's soon to pack up her bags and head to Melbourne in search of a wider challenge [unfortunately this did not occur when I was fired from my high school English teaching job for being gay and sued for thousands of dollars and this very interview was used as 'evidence' against me]
That's not to say the Brisbane scene has not been a challenge, but the audience pool is vast and she needs to expand.
"Well aside from the performance side, I was feeling I was getting a bit lazy ecause most of the time people would contact me for a show and occasionally I would put in a submission," she said.
"I want a bit more of a challenge and introduce myself to new people and hunt down new places to perform and take a wider audience and avoid the Brisbane Summer!"
"I am going to finish my master's degree down there [but I stayed in Brisbane and finished it here], Women's Studies, what else?"
Sold Out is available from Scrabble, Man Bites Pumpkin, the Book Nook, Red Books, The Women's Bookstore and Emma's Books.
With Hartogh heading off in December [the only move I did was between Brisbane suburbs from New Farm back to my old stomping ground of West End], there's no need to put off the trek to the live show. NICOLA ROBINSON 1996
1994
1994 June 15 DES PARTRIDGE Women's Role a Real Wonder COURIER MAIL p.4.
Evelyn Hartogh doesn't believe art should be confined to gallery walls.
The 22-year-old New Farm performance artist dresses up as Wonder Woman and uses a vacuum cleaner as a prop to make a statement about women in the 90s.
The City Heart Association is allowing the artist to bring her distinctive art to the Queen Street Mall on Sunday at 1pm for an a performance she says will last "about as long as a feature film – about 90 minutes".
The Queensland University graduate in arts (with a double major in English literature [and philosophy]) says women still have a long way to go to achieve the status of men in society.
"Somehow it falls back on the women to be responsible for the nurturing and the domestic roles," says the artist.
"Wonder Woman represents the huge responsibilities women have to accept in their lives."
Evelyn couldn't give a full performance in the Queen St Mall yesterday as she rehearsed for Sunday's event, which will also feature half-a-dozen of her friends.
"I had to travel into town by bus and it wasn't possible to bring the Hoover," she said. DES PARTRIDGE 1994
1994
1994 June 15 GAVIN WALLER Spotlight on Evelyn Hartogh SCENE p.39.
WHO: EVELYN HARTOGH Performance Artist, Aquarius, Feminist.
WHAT: Investigating icons of femininity and sexuality and how they influence women's position.
HOW: Giving voices to the silenced, bringing laughter to the ludicrous assumptions and lies about women, sexuality, life and death.
WHEN: Bartleme Galleries "Sham" Friday June 17 as Barbie (Mattel)
Also – Queen Street Mall "Thank you" Sunday June 19 as Wonder Woman (DC) with Vacuum Cleaner (Hoover)
Plus - Queer Conference: Tuesday July 5th University of Queensland, Thurs July 7th Griffith, and Friday July 8th QUT.
WHERE: Art Galleries, cabarets, Conferences, Streets, Nightclubs.
WHY: I enjoy an artform where speech, text, form aesthetic and movement can co-exist and where questions become beautiful.
BRISBANE: "."
CLUBS: Better half full so there is room ion the dance floor!
PERFORMANCE ART: Can be anything, constantly changing, transforming, can never be fully defined.
MAGAZINE: Women comprise less than 5% of people working in the western comic industry, Brisbane's minority include: Trudy Cooper, Tanya Walden and Dominique O'Leary.
FILM: Barbarella, The hunger, The Virgin Machine, Belly of an Architect.
SONG: Clag's 'Chips and Gravy', 'Security Man' and 'Goldfish' are always stuck in my head!
VIDEO GAMES: When women are usually in need of rescue and [are] victims. Except Barbie who can only have an adventure if she's asleep! The Cuber Femmes are coming, look out!
TV LAST WATCHED: American – 'Some Kind of Wonderful' and American Music Awards (So much BIG hair and insincerity – and thanking of God!)
FAVOURITE THINGS: Mermaids, Riot Grrls, Wonder woman, flora and fauna, Luce Irigaray, Helen Cixous, Anais Nin, Hair Dye, and Freddo Frogs.
TYPICAL SAYING: Chips and Gravy
THRILLS: Swimming in June when the air is freezing but the ocean is warm.
CHILLS: Period Cramps, and Sexist, Racist, Homophobic comments.
BEST TIME: Should be right now!
WORST TIME: When I feel like giving up.
SAY ANYTHING: Free Art Live! GAVIN WALLER 1994
1994
1994 April 3 NICOLA ROBINSON Acting Up in the Streets SUNDAY MAIL p.140.
If you see superhero Wonder Woman and companions trekking though the City and Fortitude Valley Malls some time during the next couple of weeks, don't be alarmed - it's performance art.
Performance art which first surfaced in the Sixties [actually the term was only coined in the 1960s and many performative art from much earlier is now categorised as Performance Art] as a reaction to the commercialisation of art in galleries, is being brought to the streets of Brisbane by performance artist Evelyn Hartogh.
Hartogh, who usually performs pieces in full before performing exceprts in nightclubs, believes her style of performance should be more accessible to the general public.
Performance art is something which "goes against definition", Hartogh explained, because it can combine any existing art form.
For the trek from the Queen Street Mall to the mall in Fortitude Valley, Hartogh will be dressed as Wonder Woman and will be doing some cleaning with her vacuum cleaner.
The street performance piece cannot be classified as busking because Hartogh will not be stopping to entertain people or collecting money but will just be "moving through the mall" making full use of the security cameras to document the show on film.
"I want to say to people that performance artists should make use of the security cameras as a take off," Hartogh said.
Performance art has fast been gaining recognition and popularity on Brisbane's nightclub and cabaret circuit during the past year. Hartogh has had much to do with performance art's rising status in Brisbane and is a sought after performer.
"Well I suppose as far as content goes I use a certain degree of monologue," Hartogh said. "Whenever I first do a performance piece I do it in a gallery context."
"I've been called a performance poet but I hate being called that. I am not a poet."
Hartogh uses costume changes, visuals such as video projection and slides, interactive installations (pieces of art which are altered after her performance) and lights when performing in galleries.
Performance art is social comment and it's often shocking for the viewer who is unaccustomed to it. NICOLA ROBINSON 1994
BIO SHEROES FANPAGE SHOWREELS INTERVIEWS FLYERS GIGS
REVIEWS SCRIPTS DOCUMENTATION ART PUBLICITY RESUME SURPRISE