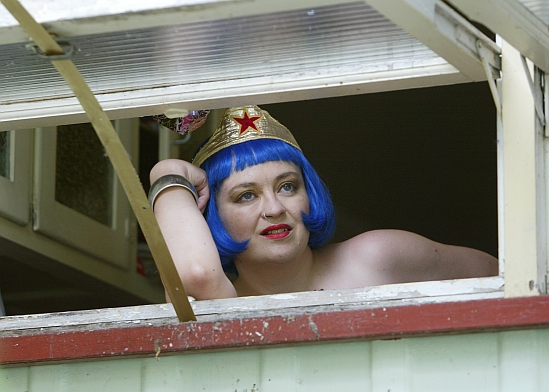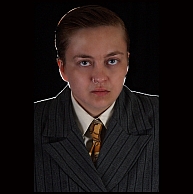 BIO SHEROES FANPAGE SHOWREELS INTERVIEWS FLYERS GIGS
REVIEWS SCRIPTS DOCUMENTATION ART PUBLICITY RESUME SURPRISE
M/C REVIEWS CULTURE & THE MEDIA 'words' 2007-2013
Playing it Queer: Popular Music, Identity and Queer World-making by Dr Jodie Taylor April 17 2013
Mutants and Mystics by Jeffrey J Kripal 19 July 2012
Time Binds: Queer Temporalities, Queer Histories by Elizabeth Freeman June 21 2011
Dusty's North Pole Adventure by Ash Granger 28 Dec 2010
The Brain and the Meaning of Life by Paul Thagard, 11 Dec 2010.
The Tyranny of Guilt: An Essay on Western Masochism by Pascal Bruckner 2 July 2010
Eros and the Intoxications of Enlightenment: On Plato's Symposium by Steven Berg 28 June 2010
Change is the only Constant – Post-Queer Politics by David V. Ruffolo 9 April 2010
Philosophy: The Visible and the Revealed by Jean-Luc Marion 3 April 2009
Television: Jennifer Byrnes Presents: Hoaxes 9 March 2009
Cultural Studies: The Power of Looks by Bonnie Berry Dec 20 2008
Philosophy: Unbecoming Subjects by Annika Thiem 12 Dec 2008
Philosophy: Noli Me Tangere: On the Raising of the Body by Jean-Luc Nancy 08 Oct 2008
Academic Philosophy: Dis-Enclosure: the Deconstruction of Christianity 06 Oct 2008
Cultural Studies: Censoring Sexuality by Paul Bailey 27 Aug 2008
Art Studies: The Hysterical Alphabet by Terri Kapsalis and Gina Litherland 26 Aug 2008
Cinema Studies: Mute Dreams, Blind Owls, and Dispersed Knowledges by Michael J. Fischer 12 April 2008
Cinema Studies: The Witch's Flight 9 April 2008
Cultural Studies: Camera Obscura Issue 65, Fabulous! Divas Part 1 21 Feb 2008
Words: Performing Dark Arts by Michael Mangan 03 Nov 2007
Autobiography: Pleasure and Pain by Chrissie Amphlett 27 Oct 2007
Cultural Studies: 'You, Me, & We' in Living Community by Dave Andrews 15 Oct 2007
Cinema Studies: Dietrich Icon edited by Gerd Gemünden & Mary R. Desjardins 11 Sept 2007
Cultural Studies: Interrogating Postfeminism edited by Yvonne Trasker and Diane Negra 2 March 2007
Cultural Studies: Sexual Decoys: Gender, Race and War in Imperial Democracy 27 Aug 2007
Cultural Studies: Marking Feminist Times by Margaret Henderson 13 Aug 2007
Cultural Studies: In Praise of the Whip 28 July 2007
Cultural Studies: Gender and Land Reform: The Zimbabwe Experience 8 June 2007
Cultural Studies: Children and Television: A Global Perspective 29 May 2007
Cultural Studies: Incongruous Entertainment by Steven Cohan 16 May 2007
Wallowing in Sex: The New Sexual Culture of 1970s American TV 1 May 2007
M/C REVIEWS CULTURE AND THE MEDIA 'screens' 2007-2008
Cinema: Girls Gone Mild: St Trinian's 26 March 2008
Cinema: Well-Behaved Women Rarely Make History: The Other Boleyn Girl 11 March 2008
DVD: Von Sternberg's The Blue Angel 10 Sept 2007
Cinema: Brisbane Queer Film Festival - Something for the Dolls 26 May 2007
Cinema: Juan Carlos Fresnadillo's 28 Weeks Later... 11 May 2007
Because I Said So - Just Do It! 3 May 2007
Paris, je t'aime - A Baker's Dozen of Directors Delve into Desire 18 April 2007
Danny Boyle's Sunshine Will Leave You Cold 15 April 2007
Becoming Jane - Girl meets Boy, Girl loses Boy, Girl finds Career 27 March 2007
Woody Allen's Scoop: "I love you all – you're a credit to your race" 15 March 2007
The Host (Gwoemul) - Poison the Planet and Monsters will Eat You 9 March 2007
The Notorious Bettie Page - Sacred Tart 1 March 2007
Venus - Returning to the Sea 21 Feb 2007
Tom Tykwer's Perfume - A Scent of Despair 31 Jan 2007
THE AUSTRALIAN WOMEN'S BOOK REVIEW 2001-2006
Rivka Solomon (Ed.) That Takes Ovaries! Having a Pair: Ovaries and Oratory AWBR Volume 18, Number 2, 2006.
Kris Olsson. Kilroy was Here Inside the life of the founder of Sisters Inside AWBR Volume 17, Number 2, 2005.
Julie Beveridge. Rock n Roll Tuxedo; Lesley Singh. Organic Sister; Melissa Ashley.The Hospital for Dolls The Young, The Old, & The Motherly: 3 Generations Of Contemporary Poetry By Australian Women AWBR Volume 17, Number 2, 2005.
Elisabeth Wynhausen. Dirt Cheap: Life At The Wrong End of the Job Market Living as Australia's Working Poor AWBR Volume 17, Number 1, 2005.
Julie Burchill. The Guardian Columns 1998-2000 From Punk to Prestige AWBR Volume 17, Number 1, 2005.
Jeanette Winterson. Lighthousekeeping. To the Lighthouse Again AWBR Volume 16, Number 1. 2004.
J.K. Rowling. Harry Potter and the Order of the Phoenix; Harry Potter and the Goblet of Fire; Harry Potter and the Prisoner of Azkaban; Harry Potter and the Chamber of Secrets; Harry Potter and the Philosopher's Stone The Fight to Interpret Harry Potter AWBR Volume 15, Number 2, 2003.
Saint-Clair. Silent Goodbyes. Lesbian Invisibility: Internalised Homophobia, the Torture of Silence AWBR Volume 14, Number 2, 2002.
Dr. Carol Booth. Woman to Woman: A Guide to Lesbian Sexuality Out There and Down There AWBR Volume 14, Number 2, 2002.
Gabrielle Cody. Hardcore from the Heart. The Pleasures, Profits and Politics of Sex in Performance: Annie Sprinkle SOLO Volume 14 Number 1, 2002.
Rachel Berger. Whaddya Mean You're Allergic to Rubber? Post-Porn-Modernism in the Noughties AWBR Volume 13, Number 2, 2001.
Lindy Cameron. Bleeding Hearts; Golden Relic Solving, Saving and Misbehaving AWBR Volume 13, Number 1, 2001.
ACADEMIC REVIEWS, SCRIPTS, & ENCYCLOPEDIA ENTRIES 1996-2006
Retrieving Histories Ten Canoes POLITICS AND CULTURE: AN INTERNATIONAL REVIEW OF BOOKS ISSUE 3 2006.
Action Chicks POLITICS AND CULTURE: AN INTERNATIONAL REVIEW OF BOOKS ISSUE 4 2005.
Bluebirds Of Peace And Destruction (2006) "Satire Reflecting The Media Mythology Of A 1989 Australian Murder" INTERNET MOVIE DATABASE 6 August 2006.
Heterophobia and Homophobia ROUTLEDGE INTERNATIONAL ENCYCLOPEDIA OF WOMEN'S STUDIES Edited By Cheris Kramarae And Dale Spender Routledge 2001.
Brisbane Powerhouse Queer Transgressions Exhibition Review ARTLINK REFLECTION: 20TH ANNIVERSARY ISSUE Volume 20 No 3.September 2000.
Barbie The Forever Virgin Performance Script OUTSKIRTS FEMINIST JOURNAL University Of Western Australia English Department Volume 2 November 1996 P25.
BIO SHEROES FANPAGE SHOWREELS INTERVIEWS FLYERS GIGS