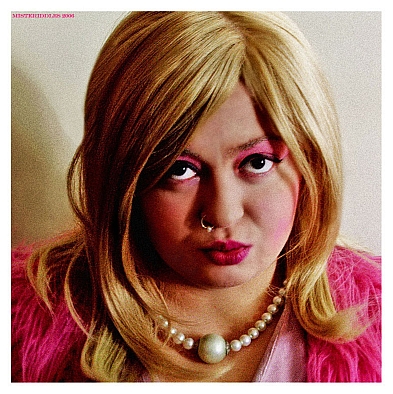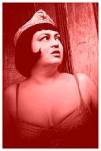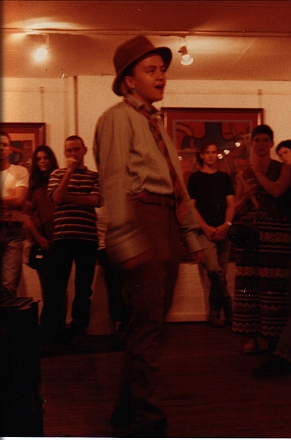 BIO SHEROES FANPAGE SHOWREELS INTERVIEWS FLYERS GIGS
REVIEWS SCRIPTS DOCUMENTATION ART PUBLICITY RESUME SURPRISE
YOUTUBE WONDER WOMEN BARBIE DOLLS LILLITHS KICK KISS KILL DRAG KINGS ART LOVE JAM
1994 THE COMPULSORY HETEROSEXUALITY SUPERMARKET
But first, let's go shopping in The Compulsory Heterosexuality Supermarket, all products confirm your straightness, let their be no doubt.
The ultimate sign of your normality are Ladies and Gents Levis jeans, but ladies feel free to borrow your boyfriend's, in fact there is no better way to say to the world: I'm normal, I'm protected, I have a man.
On special this week are His and Hers mugs, bath towels and watches. That warm inner glow you get when the sales assistant sighs with relief is worth the outrageous cost of The Compulsory Heterosexuality Supermarket.
You know, we are all different, but isn't it beautiful the things we can share? Ladies and Gents razors are the perfect companion to a worry free exfoliated heterosexual relationship. While he razors his face and slaps on a bit of animal magnetism, she can shave her legs to be smooth and ladylike.
Confirm your heterosexuality in your gender difference; it's the only way to be normal.
Our best seller, The Sexuality is a Jigsaw Puzzle, will help you always remember what is intended to fit where.
So come on down, we're endorsed by media, churches and government – how can such prestigious organizations be wrong?
BIO SHEROES FANPAGE SHOWREELS INTERVIEWS FLYERS GIGS