BIO SHEROES FANPAGE SHOWREELS INTERVIEWS FLYERS GIGS
REVIEWS SCRIPTS DOCUMENTATION ART PUBLICITY RESUME SURPRISE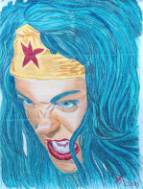 On this page are some early illustrations inspired by early documentation of my performance art. On my fanpage are folders of more recent work such as Barbie Collages, & Sewn Icons.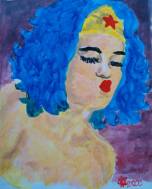 I have an interest in the divide between image and identity. By using my performance documentation photos as the inspiration for fine artworks I attempt to further distance myself from the contrived imagery in my artworks.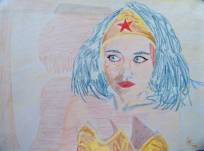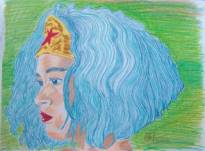 My self portraits attempt to ask questions about what is the authentic self and also play with the notion of artistic license as I work to further change my appearance in many mediums.
BIO SHEROES FANPAGE SHOWREELS INTERVIEWS FLYERS GIGS